The book "High Quality Horn Loudspea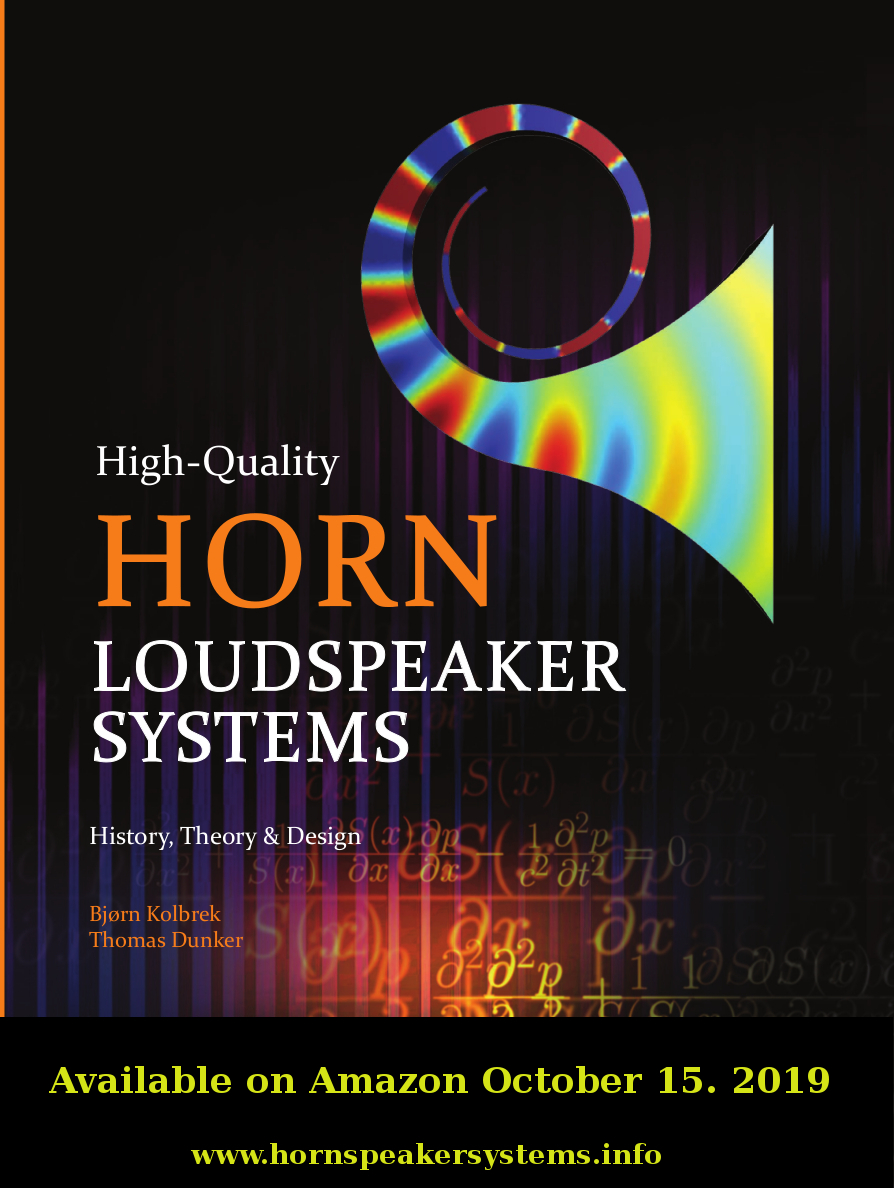 ker Systems" by Bjørn Kolbrek and Thomas Dunker has been released this autumn. This website will keep you up to date on the availibility, signing events and so on. We will also add supplementary material to the book, and tell our story about how the book came about, and the process of writing.
Currently the book is available from Lean Business Audio and Amazon UK.
If you are buying from Amazon, please read the note here.